Booking a mentalist shouldn't be a tough process! In fact it should be the first thing to consider when planning an event! At Best Mentalist dot Com, the leading Mentalism website, we have set our goal to understanding what is that small thing that can change any event into a mind-blasting event!
Logic only gives a man what he needs…Magic gives him what he wants! Tony Robbins
After years of experience in the high-end event production field, we are happy to provide you with these tips that will make you understand how you TOO can turn your next event into a mind-blasting experience for your guests. Lucky draws, contests, winning prizes by playing games, listening to a rock band, furnituring a room as a dance floor while hosting a party is just like forcing yourself to eat fast-food when you feel like going to a fancy restaurant… Read on to learn what we have learned!
When people attend parties, they have certain expectations. Their first and foremost expectation is probably to have a good time. How on earth can you surpass their expectations? How can you make them remember your party in such a strong way, as if you changed their brain anatomically in such an extent that whenever they attend any other party – yours appears on the top of their mind and they are missing the fun provided in the other party because they are busy comparing the two! This is where you should consider booking a mentalist!
"Nobody wants a party where the guests are bored or upset or not having a wonderful time", explains Barry Weisblatt, the owner of Whiteleaf Entertainment Group, "you spend so much of your time, energy and resources and thus the results should be fruitful no matter what. So you know you must raise the level of your party to an extent which nobody can surpass. Give them something truly mind-blasting!"

You're asking yourself HOW can I turn my next event into a mind-blasting one?
Whiteleaf Entertainment came up with an answer. As a leading production company they realized that people today are fascinated in talking and reading about supernatural and paranormal activities. You must have noticed that the topics of supernatural are coming up often during an idle chat, movies, novels, plays and legends. To some of us, supernatural is a myth yet others do believe in their existence.
The proof is the success of TV shows such as "The Mentalist", "The Supernatural", "Lie To Me" and others. These topics generate hell lot of attention but still the question about their existence remains a mystery.
The simple reason why people believe in supernatural is because they themselves want to posses the power… It feels good… It is consoling… It is comforting and supernatural things give them hope and want them to believe in Magic. We assume that because of the materialistic generation we live in, everyone tries to find something spiritual to connect to, and the powers of the sixth sense answers that need.

Every human-being is still a child inside.
As one grows up with the complexities of life he or she forgets about magic as they believed in it during their childhood. But accept the fact or not that all of us are still the same child, deep inside we do believe that something magical will happen! Magic as a matter of fact can be considered to be true. The perfect example of magic in today's world is rags turning into riches.
ARE YOU READY to provide such an unforgettable experience for your upcoming event? Again this sounds magical and impossible… But friends: Impossible itself carries out the message that I AM POSSIBLE.
If something magical and extraordinary is what you are planning then we can give your our biggest tip: Hire a supernatural performer. Think about hiring a performer who will not only entertain and thoroughly interact with the guests but also display supernatural skills. If you hire the right person, your event will have such a lasting experience on your guests, and trust us – the thing they will remember will be the supernatural entertainment. Not the food. Not the DJ. Not the band. After booking a mentalist your guests will all share on their Facebook account and tweet their experience with "this guy who came and blew our minds away by reading our thoughts, predicting things or using telekinetic powers with his mind!"

We know you never get a second chance in leaving a first impression.
We believe that making a lasting impression is a must in any type of event. So we can assure you, based on our tremendous experience, that your guests will be entertained like never before and awestruck as to how amazingly a party can be planned without the usual noise and clutter. Booking a supernatural entertainer, THE RIGHT ONE, is your right call. The universe is connecting you to something magical and amidst the loud technological world, think twice… your next event won't be the same. And yes, for the better!

At BestMentalist we can help!
When producing a mind-blasting event we have 3 options we highly recommend as the world's leading supernatural performers. Do not compromise on less than the world's best. The following performers all performed on the biggest TV channels, primetime, and on the biggest stages – from Hollywood to Bollywood. We give you a 100% satisfaction guarantee as we have witnessed how these performers entertain the world's biggest companies. From Wall Street to Forbes 500 – the following supernatural entertainers are guaranteed to melt your audiences mind!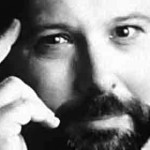 Option 1: 
MARC SALEM
Dr. Salem is one of the greatest mindreaders of our century, performed his show "Mind Games" on Broadway and received great reviews. He has been a student of the human mind for over 30 years. He also appeared on 60 Minutes and left America in Awe. As the world's foremost authority on non-verbal communication he is a wonderful choice when looking for a great stage show in front of a seated crowd that will remember your party for months to come!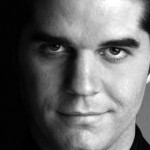 Option 2: 
EHUD SEGEV THE MENTALIZER
If you're into a whole different experience, go with the International
Mentalist Ehud Segev
(aka The Mentalizer). The Israeli super Mentalist is considered the world's greatest Mentalist after performing in every continent and almost every country on the globe. He is knows in America from the hit TV show "Phenomenon" on primetime NBC, but his history includes hit TV shows such as "Soiree De LeTrange" on France's channel TF1, "The Successor" on Israel's Channel 2, "UnBelong" on India's NDTV and many others! This International success is available to perform in the USA and we are happily representing him on our soil.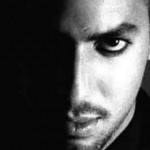 Option 3: 
DAVID BLAINE
Blaine is an American illusionist and endurance artist. Although David devoted his life to street magic, lately he started putting more efforts in the supernatural and Mentalism. Best known for his high-profile feats of endurance, he is considered one of the best street performers when it comes to strolling around your guests and leaving them speechless with unseen before phenomenas. The New York Times have referred to Blaine as the modern day Houdini.